GREETING and Welcome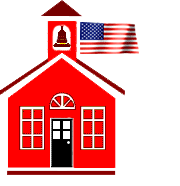 to
Mrs. F. Smith 6th Grade Social Studies Class!
Reminders:

1. I will sent home the 2017 - 2018 syllabus for my class. Please review it and sign the back of the syllabus. The syllabus will give an overview of the course, materials needed, grading scale, and email addresses of instructors.
2. Check your child agenda each day for grades and homework Assignments. They should have home work each night. Example: "Read over your notes in Social Studies's Class, Complete weekly homework sheet or Read your AR Books." The students have begin receiving a homework sheet weekly . The homework sheet is usually given on Monday. The homework sheet have selected questions over the units/elements we have discussed in class. Please check their notebook /folder for this worksheet.
3. Please have the students to check the web page for information. There are a lot of great presentation on my "Presentation Page" that they can use at home.
4. Hand Sanitizer- this is one supply I requested that parents purchase for the students. Please! if you can send a bottom for them to have-- it will help fight those germs.
5. I am looking forward to a wonderful year and 1st nine weeks ! and Thank You Again for your support!
6. Parent's I need one more thing for my class and that is We will be using them to put your student's "Performance Tasks" and other assignments in the bags. Please sent Ziploc Bags to class with your child - your donations will definitely be appreciated! The gallon bags at the "Dollar Tree" will work also .

Again , Thank You for your support! Mrs. F. Smith!
Sumter County School System
6th Grade Social Studies
Course Syllabus and Policy

Instructor: Mrs. F. Smith
Email:
Textbook: Geography: The World and Its People ( No textbook(s) will be issued to students !)
Philosophy: The social studies curriculum is designed to increase students' knowledge of the world and promote greater awareness of its diverse ethnic and cultural elements. It also reinforces the understanding of how a highly differentiated United States society maintains cohesion through adherence to the principles found in the Constitution and Bill of Rights. As members of our society, students are entitled to expect that their concerns and social origins have a place in the social studies curriculum. As a result, they will acquire the skills, knowledge, and perspectives necessary to achieve success in this global age.
Course Overview: The curriculum emphasis in the sixth grade is placed on the geographic and cultural study of selected regions. Students will study Canada, Europe, Australia, and Latin America. Each course of study will focus on a geographic overview, historic development, people and culture, political systems, and economic systems. Students will also look at Financial Management in terms of future income, spending, savings, and investing.
Materials Needed: Colored pencils or markers, crayons, pencils, scissors, hand sanitizer, (5) notebooks with 3 prongs, and paper.
Student Expectations: Classroom and building rules will be enforced at all times. Students will be required to complete their own work. Cheating will be disciplined as outlined in the student handbook. Students are expected to bring their textbook, notebook, and supplies to class daily. No child will be allowed to leave the classroom to get materials for class.
Classroom Responsibilities: Students are required to maintain a notebook for class. Notes, handouts, homework assignments, study guides, and tests should be kept in the notebook according to date.
Homework: Teacher will only assign homework that is related to the curriculum. Homework for practice is not part of the academic grade. Students are expected to turn in homework when it is due.
Grading Scale:
The Sumter County Schools Board of Education Grading Scale:
A=90-100
B= 80-89
C= 70-79
F= Below 70
40% = Quizzes and Tests,
60 % = Class work, Performance Tasks, and Homework
In Person: Please do not hesitate to call the office or the counselor to arrange a conference time.
Planning Time: 9:00 - 9:50

School Phone number : 924-3168