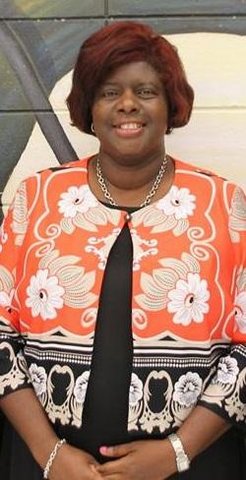 Dear SCIS Family,
Greetings SCIS Parents and Students,
I am excited to welcome each and every one of you to the beginning of a new school year at Sumter County Intermediate School. I am deeply honored to serve as your child's principal.
Our theme is "SCIS-a School of CHAMPIONS". I believe that our students are winners and will be CHAMPS in everything that they attempt. This school year will be a year of setting and reaching attainable goals, working harder and smarter and taking our school and student achievement to a CHAMPIONSHIP level.
At SCIS, we will be dedicated to promoting academic excellence through an enriched and rigorous curriculum. As a staff, we will support all of our students by ensuring that they reach their fullest academic potential. We look forward to working with you, our parents and the members of the community to provide a high-quality education that our SCIS CHAMPIONS deserve.
This year, you can look forward to encountering a challenging and academic program that will push our students to work beyond their limits. I am confident that all of our students will meet our expectations and the demands of their teachers. Our goal is to ensure that all students become critical thinkers, successful problem-solvers, inquisitive readers, diligent researchers and excellent writers. We want to prepare our SCIS-CHAMPS for the demands of the real-world so they may become productive citizens and succeed as our future leaders. I look forward to working with all of you and pushing our SCIS-CHAMPS to new academic heights.
On behalf of the faculty and staff, I want to again welcome all of you and thank you for being a part of the SCIS school family where we Support, Celebrate, and Inspire Students to SUCEED because SUCCESS IS NOT AN OPTION…..BUT AN EXPECTATION.
Yours truly,
Dr. Renee' Thomas Mays